Our Food
---
The Science of Souvlaki
Souvlaki is to Greece what Bratwurst is to Germany, what Wiener Schnitzel is to Austria and what Paella is to Spain. It's in the water. But there's a science to this hallowed Cypriot dish, it ain't no kebab.
We rotate lean cuts of marinated, skewered meat over charcoal to deliver exemplary souvlaki that tastes of the Mediterranean. The scent of slow-cooked chicken and pork arresting the senses is hard to beat, and that's just one part of the dish.
Oh and don't worry if you're not a carnivore, there's plenty of heaven sent halloumi to go around.
We Pitta the Fool who doesn't Like Houmous
---
.
Houmous
---
Our bona fide souvlaki is complemented by creamy homemade houmous, garnished with fresh salad, drizzled with tzatziki, sprinkled with parsley and served in a pillowy pitta parcel. We'd like to say there's a refined way to eat this Greek goodness, but the truth is you simply have to gorge yourself.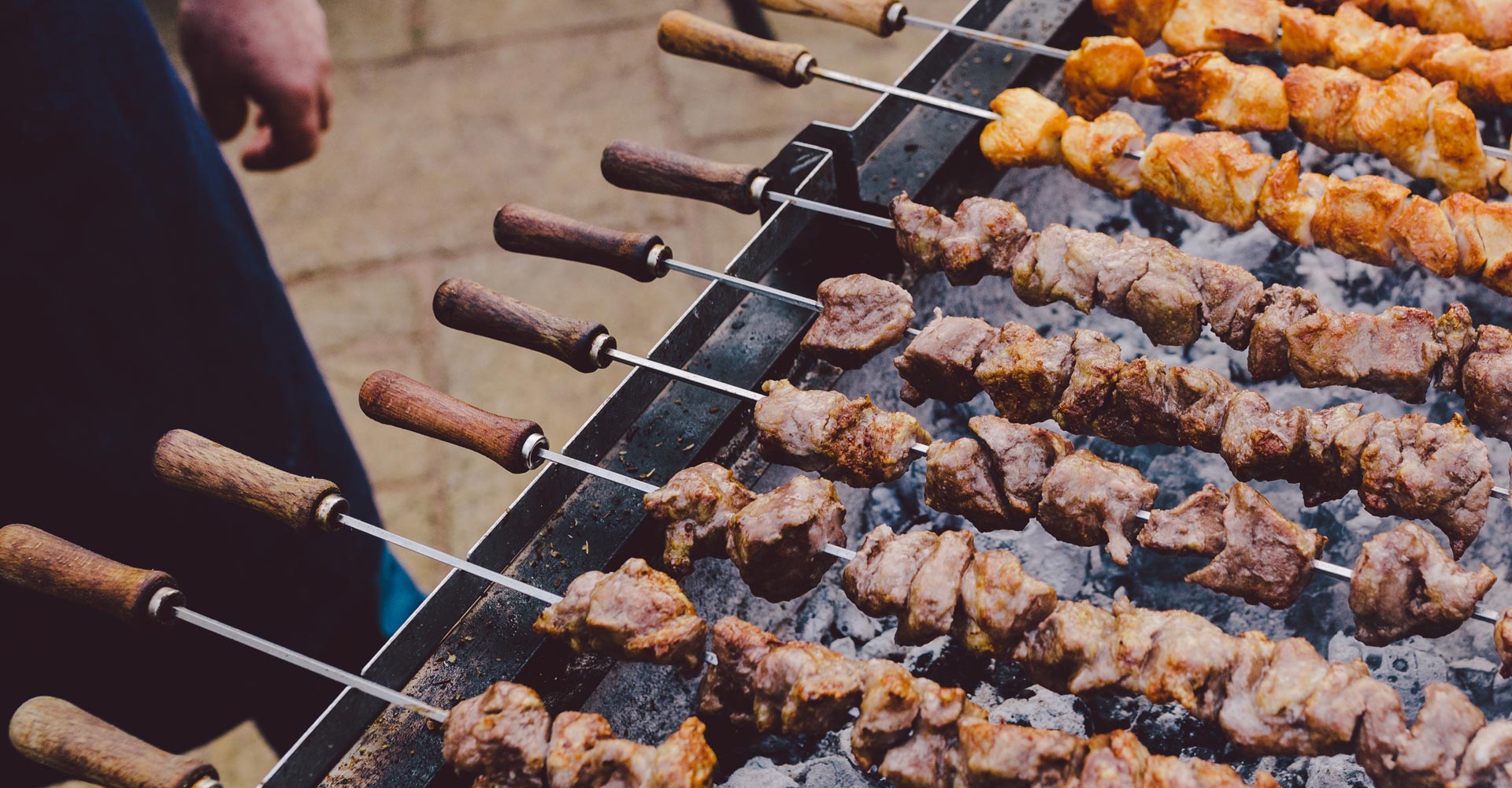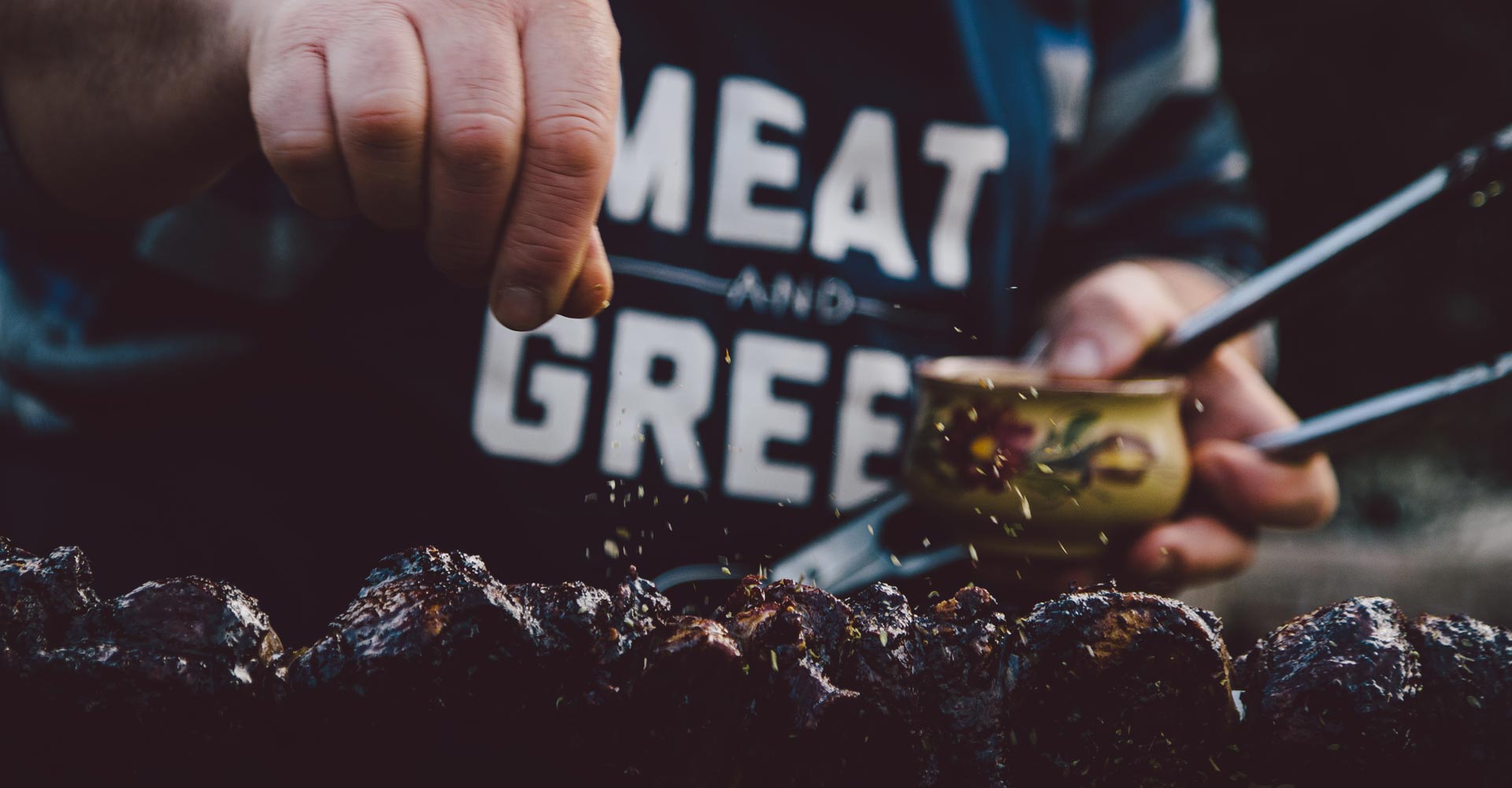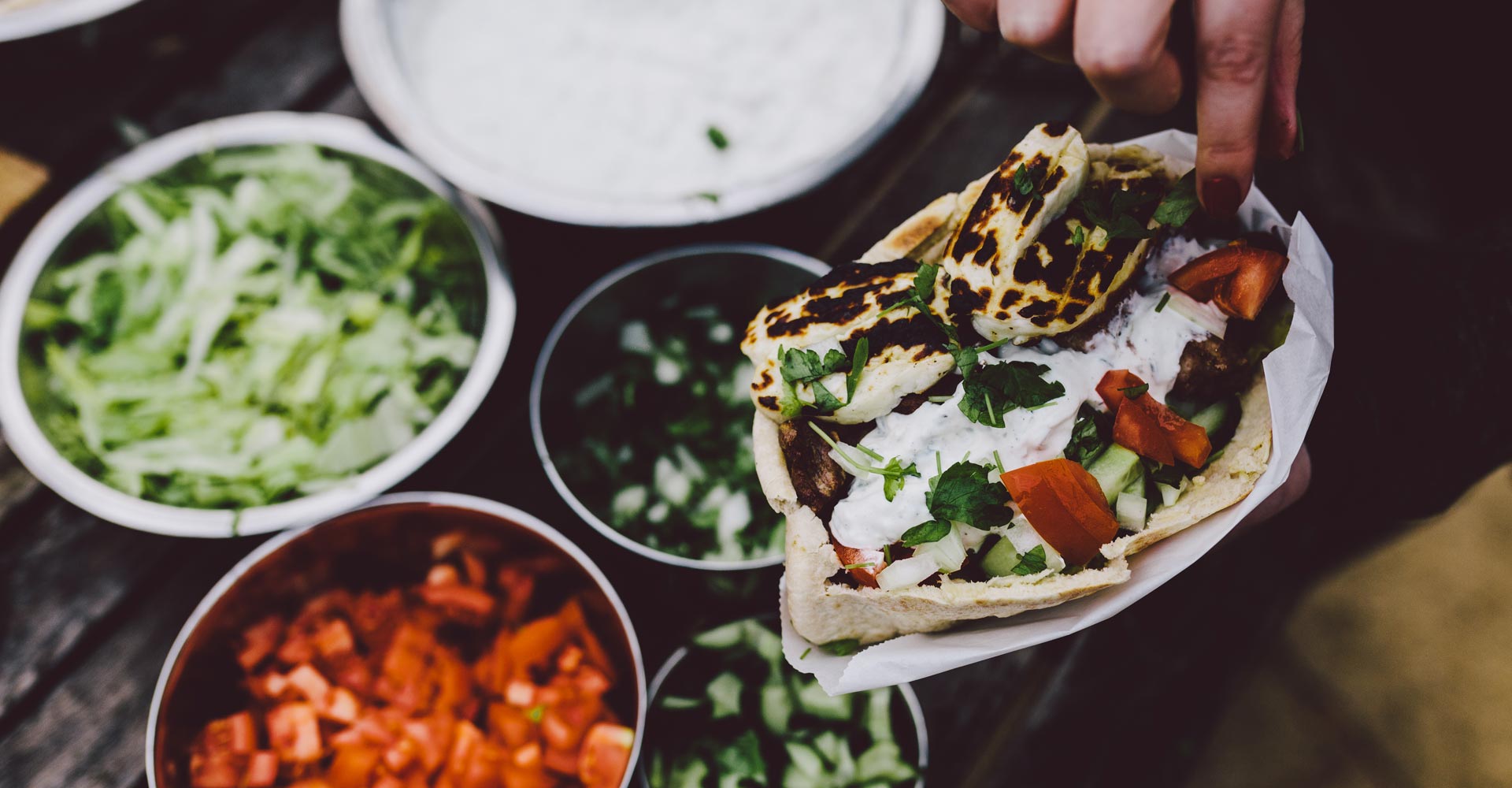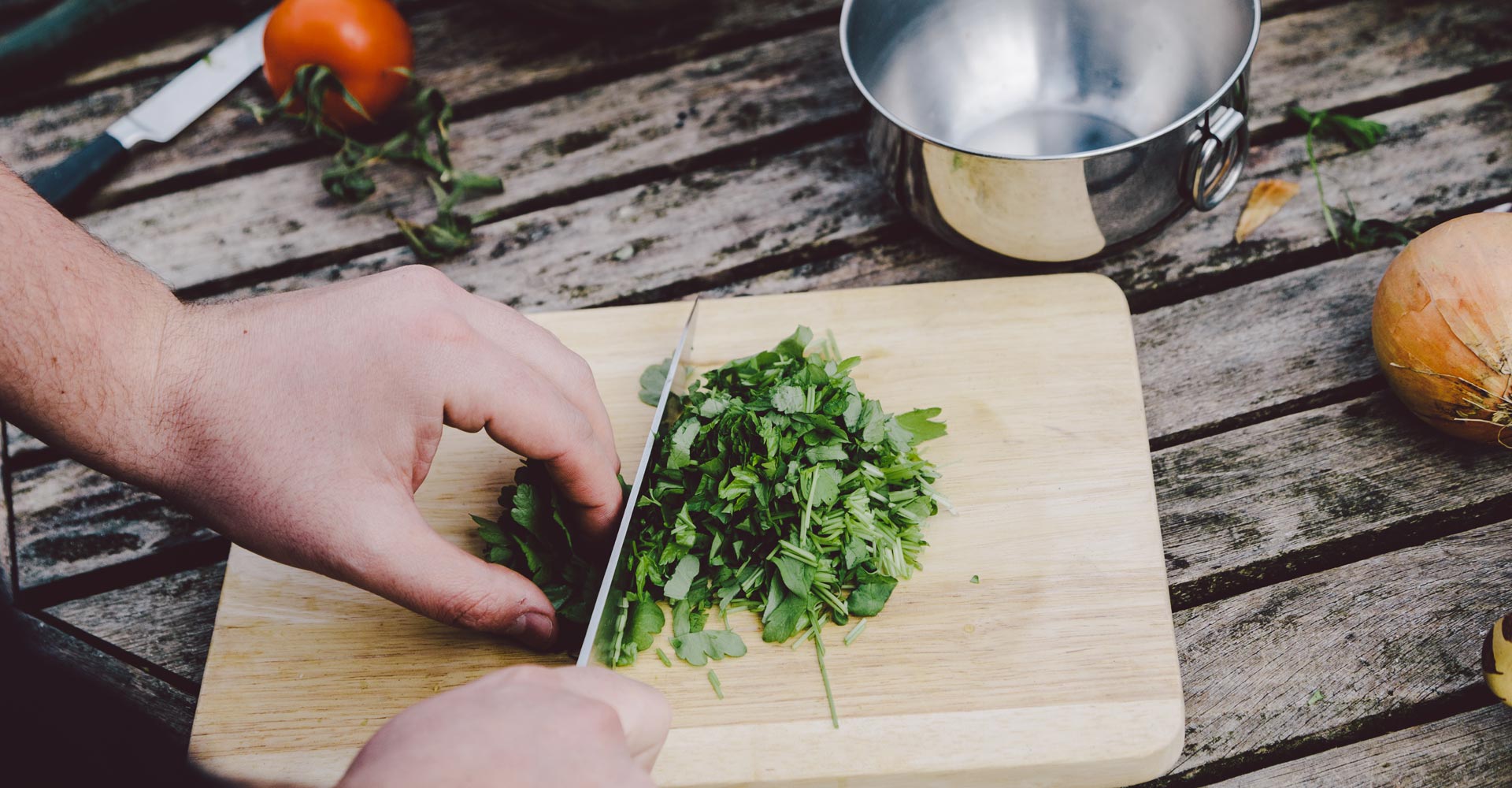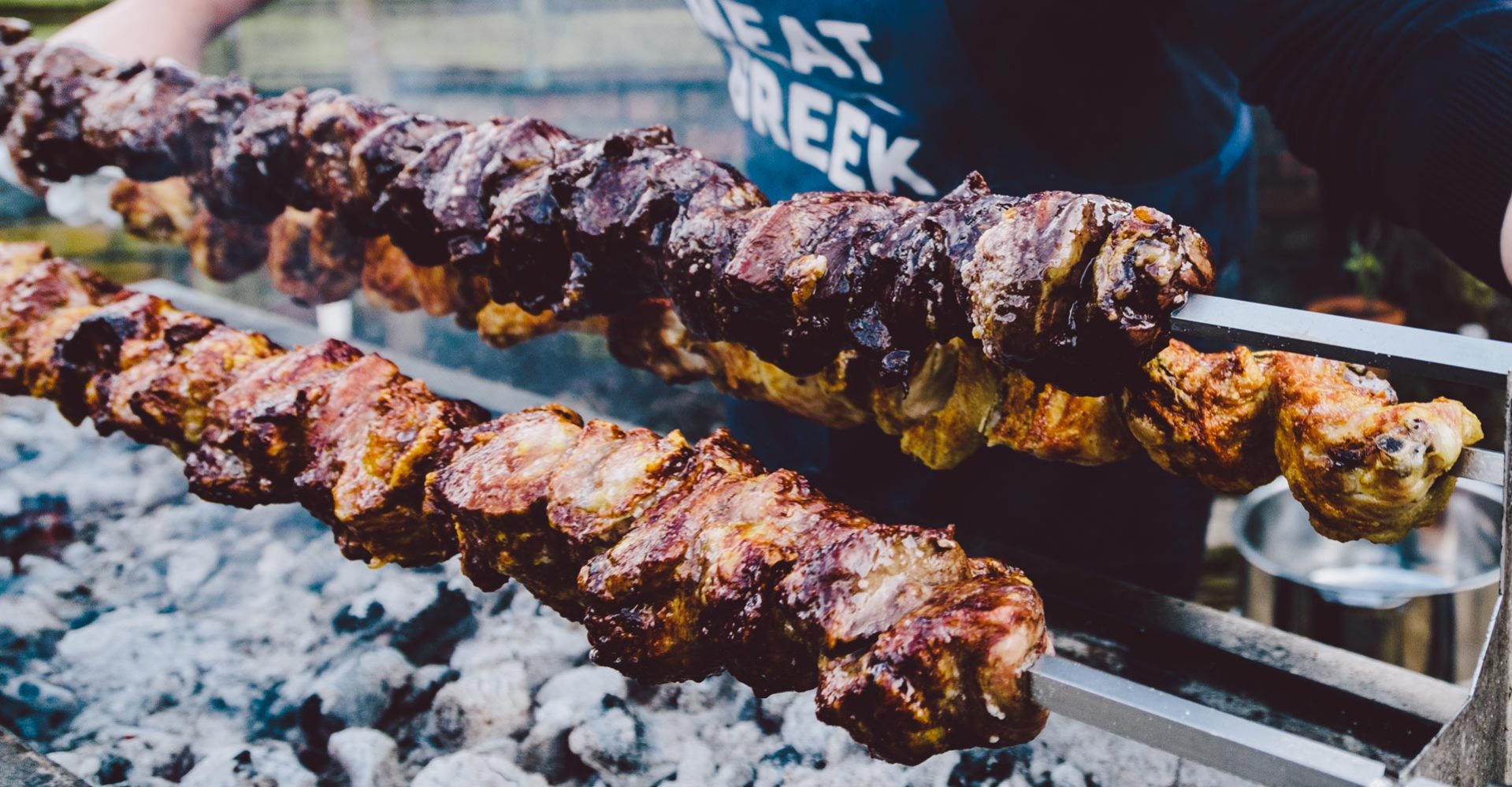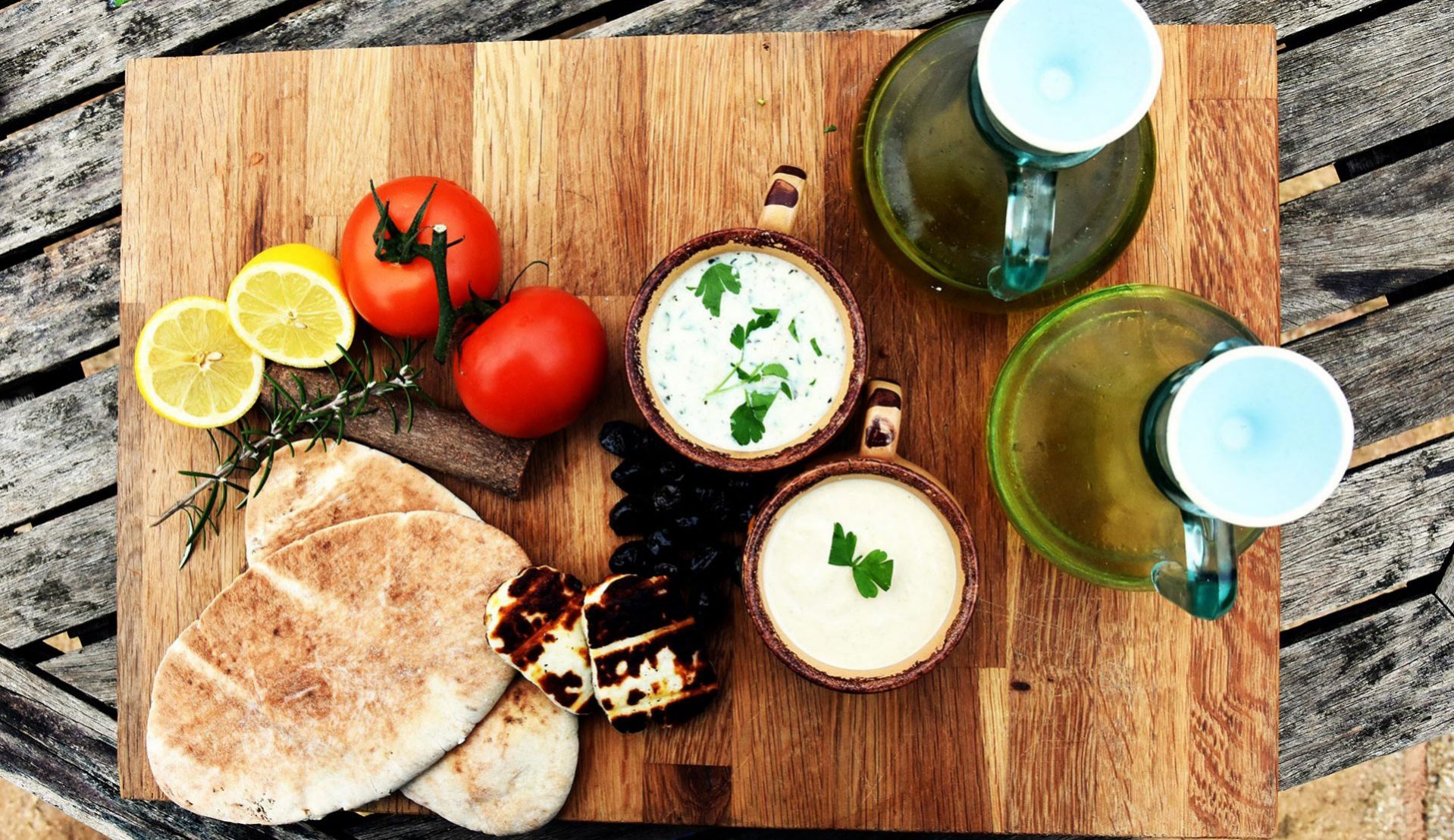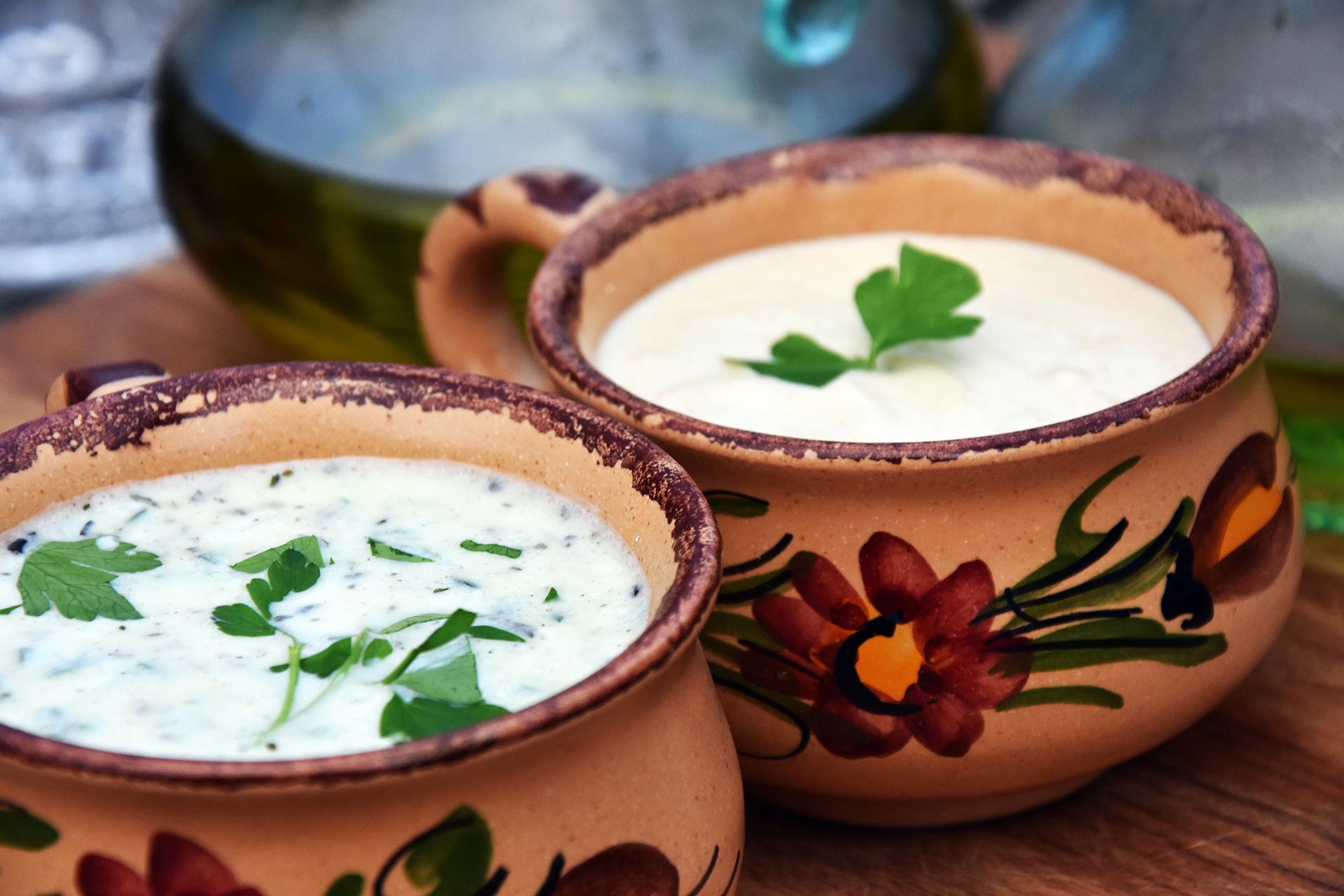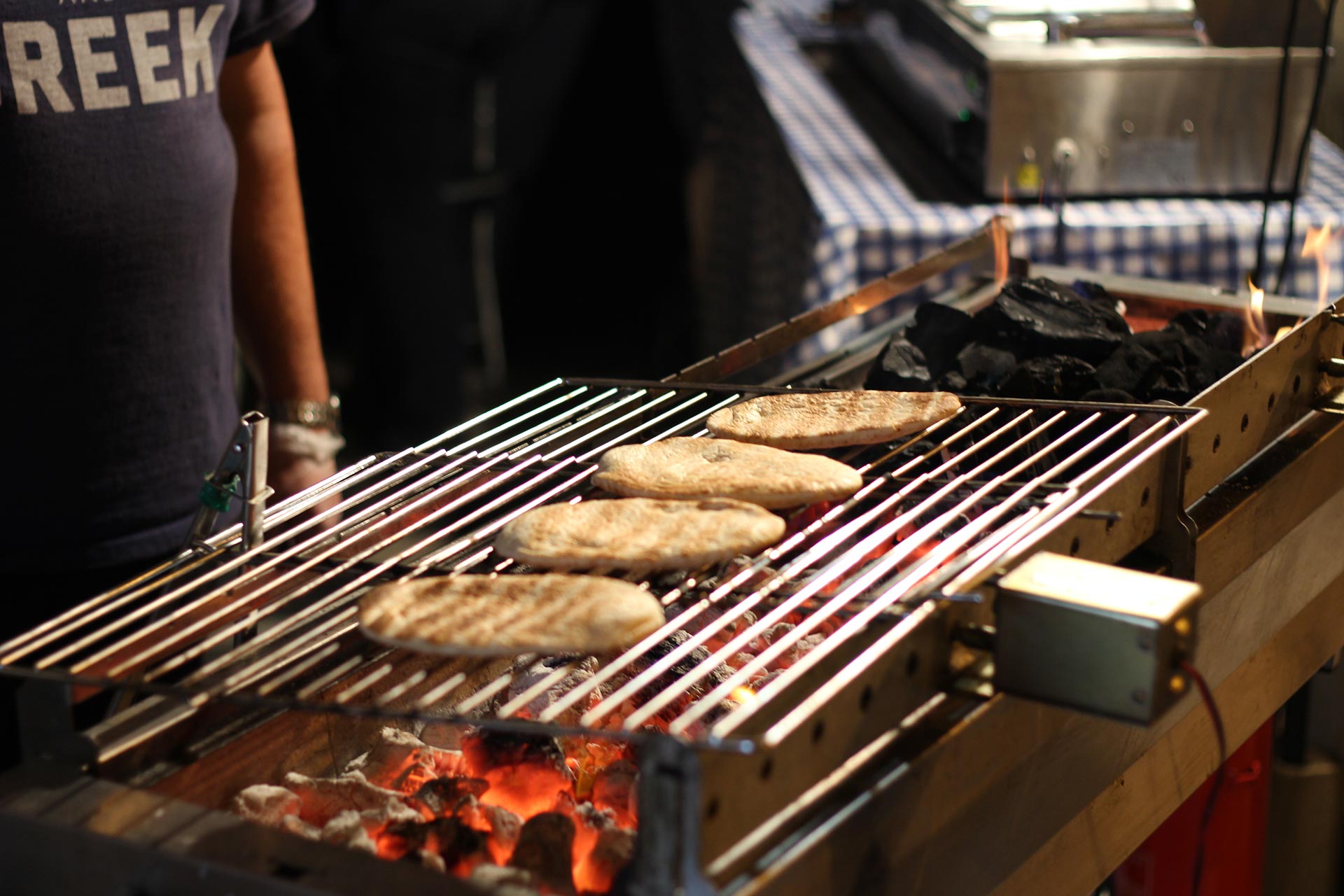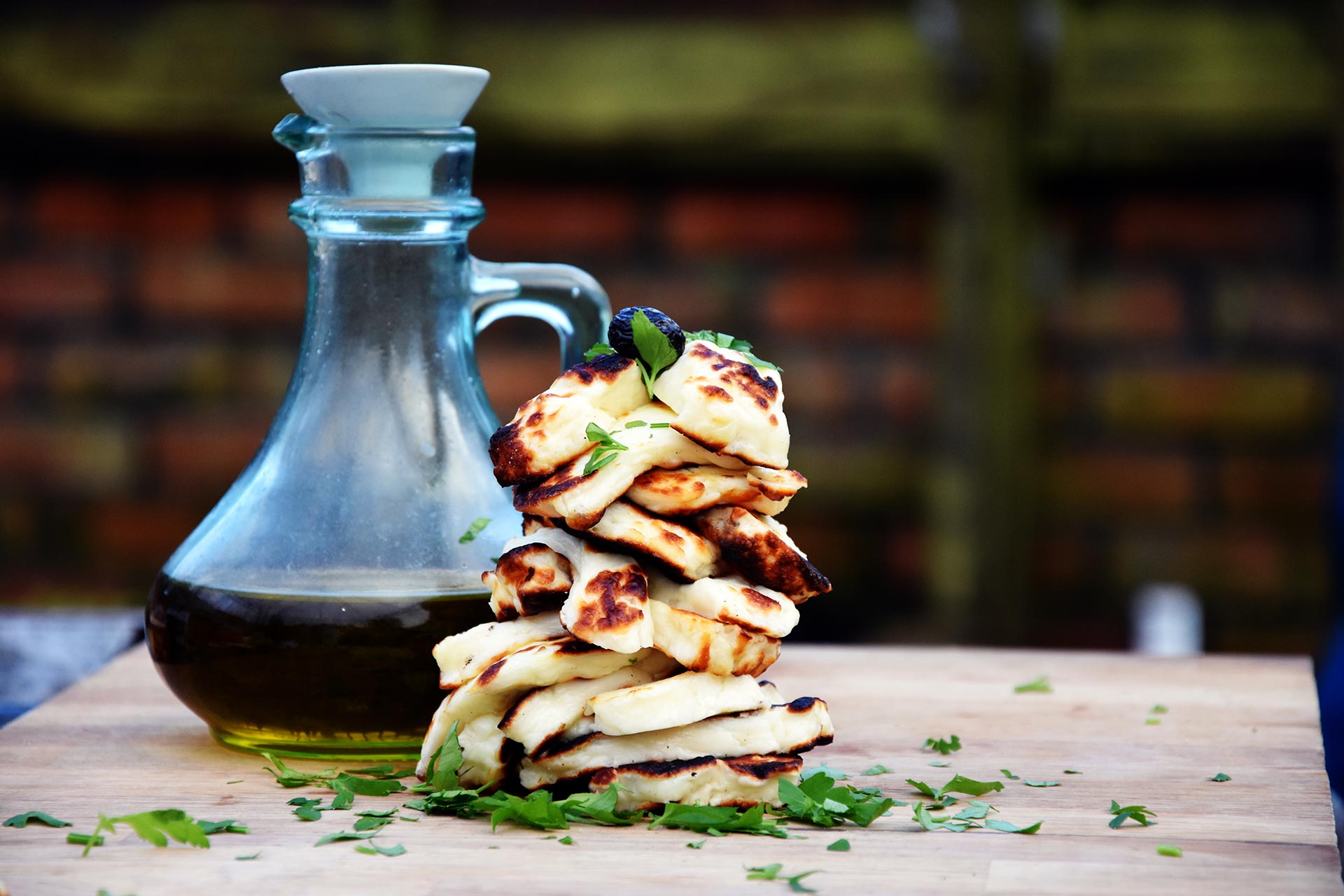 No Hocus-Pocus, Just Good Old-Fashioned Tradition
---
On the streets and beaches of Greece where souvlaki gets its roots, community cooking is the norm. Sharing beautifully prepared food is a way to connect with loved ones and socialise. We like to bring this magic to our events and that's why you'll see us cooking with our respective families in tow. 3 generations in fact.
Greek cuisine isn't about flashy techniques or complex methods; it's about using fresh ingredients in a traditional way to create lip-smacking food that delights every time.
Join us at our next event for finger-licking food, warm service and a not-from-concentrate taste of Cypriot Greece.
KOPIASTEH!